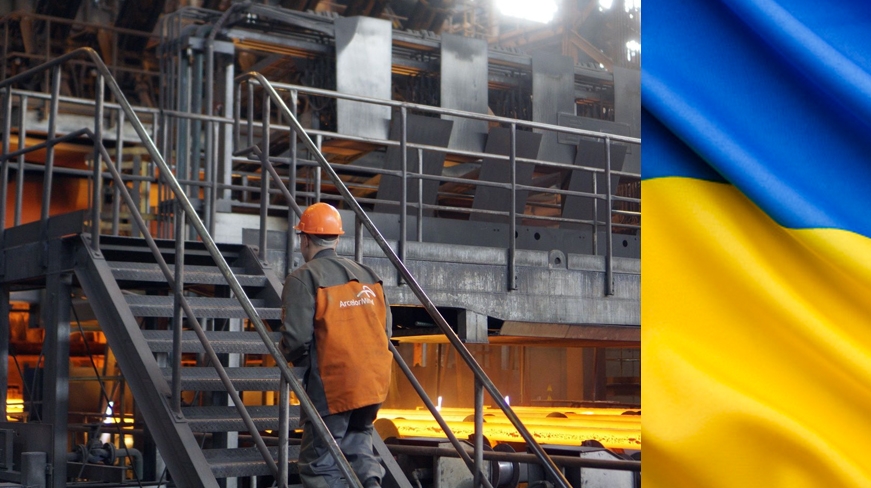 ArcelorMittal's steel plant in Kryvyi Rih, Ukraine
Standing with Ukraine 
The unimaginable atrocities carried out by Putin on Ukraine are having terrible consequences for its people and our thoughts and prayers are with them at this dark time in world history.
Along with so many of you, it's hard to know what you can do, so we have tried to support in a small way by sending what we can including a generator to at least help a few on the ground in Ukraine.
Our minds specifically turn, not least to those steel workers, who ordinarily many of us never give a thought for, as steel is produced and arrives at our ports and eventually doors.
However, the impact of steel supply & production as Russian sanctions rightly bite their economy, so they also impact supply. The loss in output from Ukraine, where we have seen abandoned Steel Processing plants, as workers have run for their lives from air strikes, disrupting lives and livelihoods, is a further reminder of how this war is changing the world.
Let's hope and pray for a stop to this.